Wow, that was fast.  We went from request to design confirmed in just a few days.  Here are the four designs I worked up for the city to consider: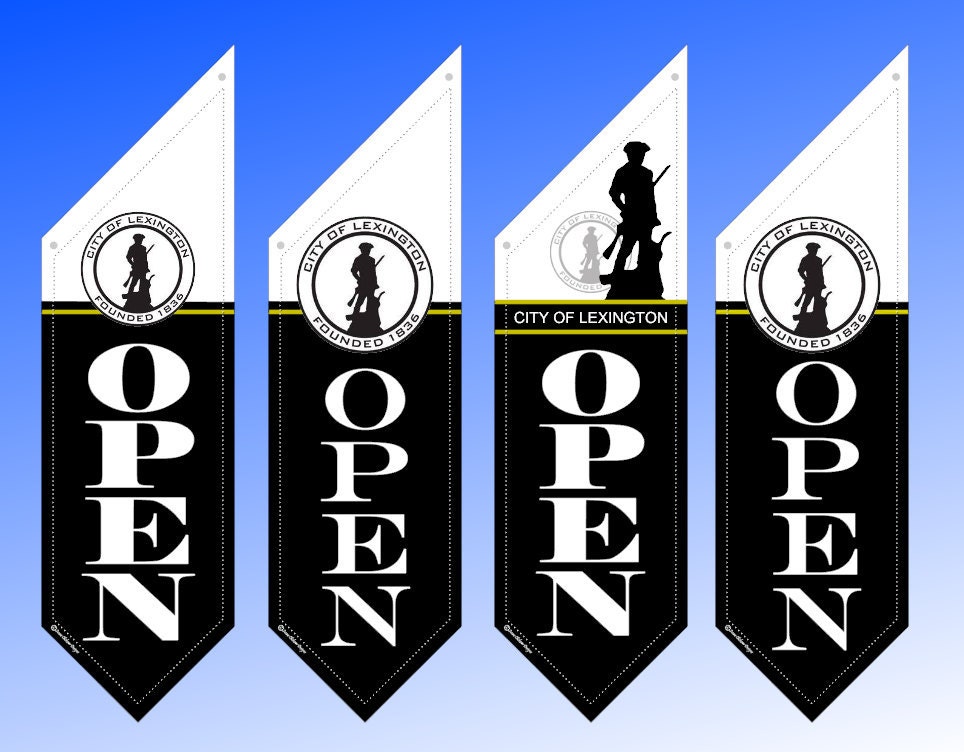 They liked the third design best, so we made a few alterations and they loved this design.

I whipped one up, sent it out and they were very happy with it.  
So we will be sending them their full order in about 10 days.
Every merchant in their town will fly the City of Lexington OPEN flag every day.  This is a great gift to the merchants and a fabulous branding tool for a lovely downtown.
Congratulations Lexington!!!